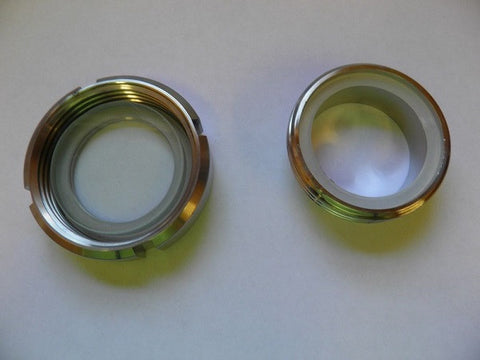 3" Weld on Sight Glass with Threaded Ferrule
3" Weld on Sight Glass with Threaded Ferrule
This 3" weld on sight glass is perfect if you would like a visual of your product during a run. The interior depth on this sight glass is 1 1/16" from end to glass, and the exterior length is 2" from end to end.
The sight glasses come fitted with a threaded ferrule, are manufactured from food grade 304 stainless steel, and meet all of today's requirements for sanitary fittings.
These sight glasses are rated for a maximum pressure rating of 90 PSI at 75° F.